Energy+
Conquer the day
Great-Tasting*
All-Natural Energy and Alertness*
Jitter-Free Mental Clarity and Brain Performance*
Maximum Drive and Stamina to Achieve More*
You can achieve what matters most to you — and more — with
Amare's Energy+!
The Energy+ Solution!
Discover why Amare's Energy+ is the healthy solution to an unhealthy dilemma, as explained by Amare's Chief Science Officer, Dr. Shawn Talbott.
Natural. Safe. Effective.
The Healthy Answer to an Unhealthy Dilemma
Looking for more energy? How about a new level of mental focus? Wish you could enhance your ability to achieve more and conquer your day?
Now you can—with Amare's Energy+.
A next-generation mental energy product, Energy+ delivers rapid improvements in brain and physical performance, without the jitters or crash you might get from many high-stimulant or high-sugar energy drinks. And its delicious Matcha Pomegranate Lime flavor means you'll enjoy the ultimate energy and mood boost for maximum benefits!*
What can Energy+ do for you?
Features & Benefits
1
Increases energy levels and endurance*
2
Improves brain performance*
3
Rapid improvements in mental acuity and alertness*
4
Enhanced focus and performance*
5
Long-lasting stamina without the jitters or crash*
6
Sustained action for maximum mental energy benefits*
7
Great-tasting Matcha Pomegranate Lime flavor
8
All-natural and safe
9
Formulated by experts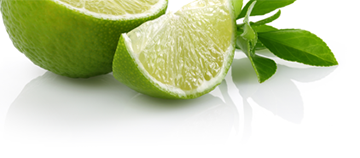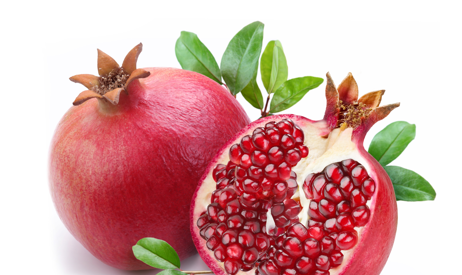 Proven Ingredients. Proven Results.
What's Inside Amare's Energy+?

Matcha
Increases energy levels and endurance*
Enhances mood and aids in concentration*
Energizes body while calming and focusing the mind*

Guayusa
Traditionally used by Amazonian cultures to boost awareness and focus*
Boosts neurotransmitter function*
Contains abundant polyphenols and 15 amino acids*
Enhances mental clarity and alertness*
Amare GBX+ Proprietary Blend

Asian Apple
Sourced from the region of Central Asia
Provides powerful antioxidant properties*
Improves the nutrition of beneficial gut bacteria*

French Grape
Contains potent flavonoids
Provides antioxidant & anti-inflammatory properties*
Supports gut-brain axis communication*

New Zealand Pine Bark
Considered nature's super antioxidant*
Promotes nootropic (brain boosting) mental function*
Boosts energy, reduces fatigue, improves concentration*
What's the "GBX" in GBX+?
GBX stands for Gut-Brain Axis, which is a multi-directional communication network that determines our physical and mental wellness. The GBX connects our gastrointestinal system (gut), nervous system (brain), and immune system (axis) with a vast array of cellular and biochemical messengers throughout the entire body, including the microbiome, hormones, cytokines, and neurotransmitters. Amare's GBX+ proprietary blend is designed to empower the gut-brain axis. Its polyphenols, antioxidants, and other nutrients help fuel and feed the brain, increase blood flow to the brain, and encourage it to function at a higher capacity.*
The result? More energy, improved mental focus and function, and a definite mood boost!*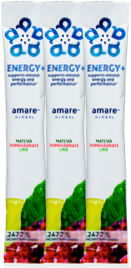 The Science Speaks
Growing body of research.
Independent studies & results.
Increasing focus from scientists & experts.
The ingredients in Amare's Energy+ are supported by hundreds of independent studies and papers investigating—and validating—their beneficial effects on human health. For instance, Matcha is green tea boasting an extremely impressive body of research that demonstrates its anti-aging, brain-protective, mood-promoting and energy-boosting properties.*
Additionally Guayusa is used traditionally by night-hunters in the Amazon rainforest to enhance their alertness and focus. It has a positive effect on neurotransmitter function, increases mental clarity, and is naturally packed with polyphenols and 15 essential amino acids.*
Polyphenols
Antioxidants
Catechins
Amino acids
Trace minerals
OPCs (oligomeric proantho-cyanidins)
Flavonoids
and many more!
Key ingredients in Energy+ have been clinically shown to:

Deliver improvement in mental energy, acuity, and alertness*

Increase energy levels and endurance*

Avoid jitters or crashes common to other high-stimulant or high-sugar energy drinks*
What Makes Energy+ All-Natural?
The Energy+ Difference:
All ingredients are plant-based
Contains 55 mgs of naturally derived caffeine
No artificial colors or flavors
Sweetened with stevia and cane sugar (only 5g of sugar) for a delicious, natural taste
Free of synthetics, chemicals and other inorganics
Hot, Cold,
Anytime, Anywhere!

or

Amare's Energy+ is a great-tasting source of energy—no matter how you use it. Take it with you when you're on the go. Mix it with green tea, herbal tea or hot water to start your morning. Or drink it with ice water for an uplifting afternoon refreshment. All great ways to conquer the day!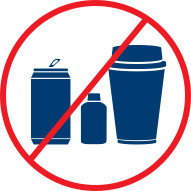 Kick the Addiction!
Finally—A Real Solution for All-Natural, All-Day Energy!
Clinically Validated Ingredients
Formulated by Scientists & Experts
At the Forefront of Energy, Mood & Mental Wellness Industries
Real, Safe, and Lasting Results!
What others are saying
Real people everywhere are sharing their experience with Energy+!

This Stuff Is Magic!
"This stuff is magic! It's better than 5 cups of coffee, without the jitters, and it makes me more mentally alert. Love it!"
Maria C.
I'm Switching Out My Big-Name Energy Drinks!
"I'm switching out my big-name energy drinks for Energy+. My mental energy is higher, I focus better, and there's no crash! All said, it makes me feel GREAT!"
Stefanie E.
*These statements have not been evaluated by the Food and Drug Administration. This product is not intended to diagnose, treat, cure, or prevent any disease